Test Highlights
India's Largest Mock Test
Participate to compete with other aspirants at an All India Level.
Access to detailed video solution
All students appearing for Aakash Mock Test to get access to detailed video solutions.
Exam Simulation
Aakash Mock Test provides a replica of competitive exams testing experience.
Scorecard
Scorecard containing subject-wise marks and percentile score along with expected All India Rank (AIR).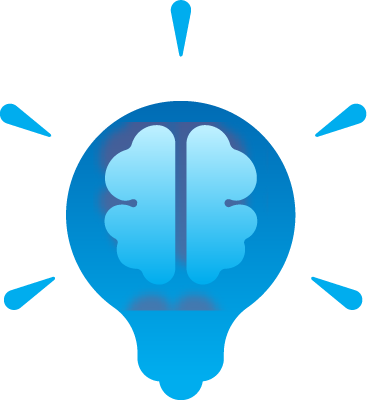 Learn Exam Skills
Improve crucial skills such as time management, how to attempt questions, etc.
JEE Challenger App
Get free access to the JEE Challenger App. Thousands of questions from the past 11 year JEE papers. Questions from all the three subjects - Physics, Chemistry and Mathematics. In-depth analysis and insights on your performance.
Why should you take Mock Test?
Chance to get Test Series for JEE Advanced to help you boost you JEE score.
Aakash Mock test platform mirrors NTA exams interface for realistic simulation and to benchmark students preparation.
The Mock Test will provide All-India Rank, Percentile and Advanced Analytics for student improvement.
Test Details
Syllabus
As per official NTA announcement for
JEE Advanced 2021
Pattern
Similar to
JEE Advanced 2020
Mode
Online Test
(Take from your home)
Duration
6 hours -
Paper 1 ( 10 am to 1 pm )
Paper 2 ( 2 pm to 5 pm )
Incredible Results in
JEE Advanced

2020
AIR - 1
AIR - 35
Naman Singh
Rana
AIR - 36
AIR - 42
AIR - 62
AIR - 65
AIR - 69
AIR - 73
AIR - 82
AIR - 83
AIR - 88
AIR - 89
How to Register
Verify your phone number with OTP
Enter your details and submit
You have now successfully registered for Aakash Mock Test
Frequently Asked Questions
All aspirants elligible for JEE Advanced 2021 can participate in Aakash All India Mock Test.
Analyse your strengths and key areas of improvement with respect to the skills required to ace JEE Advanced 2021.
Assess your understanding of basic concepts.
Benchmark your performance against other students at the state and All-India Level.
Identify and understand the gaps in your preparation and take corrective actions.
Aakash JEE Advanced Mock Test is free and open to all eligible students. You only need to give 6 hours of your valuable time.
Remember Time Is Money!
Similar to JEE Advanced 2020.
Yes. Students won't be allowed to appear in Paper-2 unless they have appeared in Paper-1 and successfully submitted their responses.
Predictive AIR will only be calculated for those students, who have successfully submitted both Paper-1 & Paper-2, though they will be able to check their responses.
Single answer correct MCQs
Every correct answer gets +3 marks
Every incorrect attempt gets -1 mark
Multiple answers correct MCQs
+4 if all the correct options are chosen
+3 if four options are correct but only three options are selected
+2 if three or more options are correct but only two options are chosen and both options must be correct
+1 if two or more options are correct but only option is chosen and it must be correct
-2 if any of the selected choices are incorrect
Numerical type
Every correct answer gets +4 marks
There is no penalty for incorrect response
Aakash JEE Advanced Mock Test has to be taken online. The test will be conducted on the Aakash website on
19 Sep, 2021
at
10 AM
.
To login students must use their mobile number and the system generated password.
Students must save and continue during the test, and submit only when they have attempted the complete assessment.
Aakash JEE Advanced Mock Test can be taken on any Laptop, Desktop, Mobile Phone or Tablet. For best user experience, we recommend an updated Chrome browser. Kindly check your device, browser and your internet connection, to make sure you get a hassle free testing experience.
The link to start the test will remain active for 30 mins post the scheduled start time. Please ensure to login within this window to avail the full test duration for attempting the test. In case of disconnection due to internet problems and power failure, the test will resume from where you left
Any Android, iOS, Windows or Mac device supporting a modern browser can be used to appear in the exam. Though, desktops and laptops are preferred as they offer a stable internet connectivity, and an easier user interface to take an online test.
Only way to login is by using a registered Mobile number and a system generated password. You can click on the forgot password to resend the password to you.
Yes. All eligible students, even Aakash students, can appear for Aakash JEE Advanced Mock Test. But, they will have to appear in the exam on their respective learn portals.
Aakash All India Mock Test is based on Internal parameters of Aakash. The applicant and the applicant's parents agree that Aakash shall not be held responsible for any loss/damage, caused to the applicant or the applicant's parent, due to the usage or placing reliance on Aakash Mock Test or the Aakash Mock Test results for any decision being made by the applicant's parent or the applicant. Applicant and applicant's parent agree that Aakash may use the data submitted by the applicant for its business.
How to Enroll
Scholarship Details
Success Details